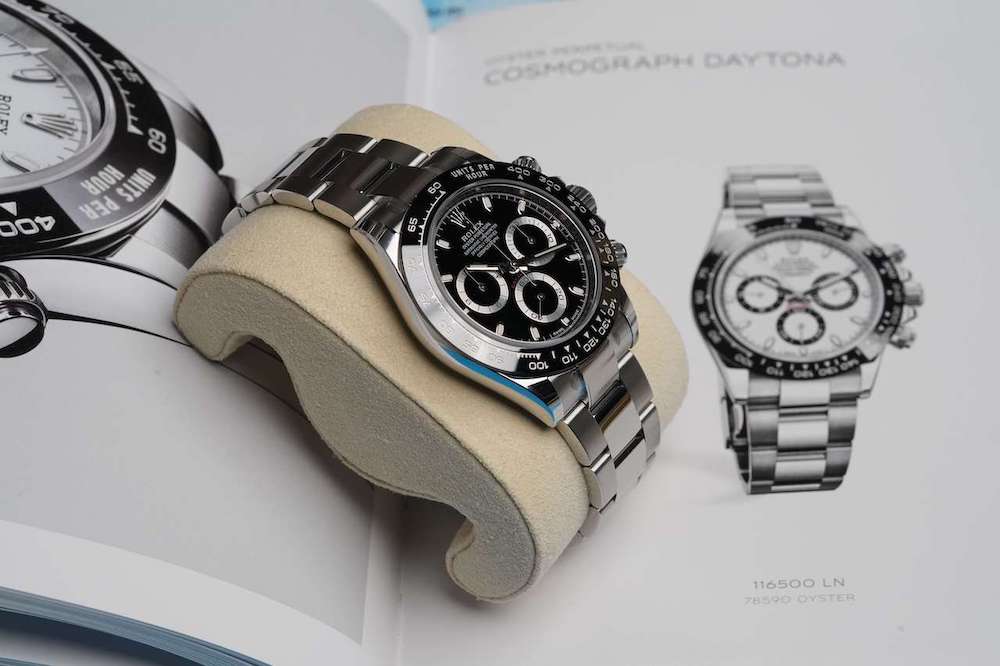 The ultimate guide to follow before buying a watch
April 21st 2021
 Buying a watch is always a particularly exciting moment. But faced with the multitude of choices, the large offer of brands and models, you can quickly find you lost. Whether it's for yourself or for a gift, you're probably wondering how to choose a watch properly? What criteria should you take into consideration in regards to your needs or desires? What type of watch, what model to choose? A lot of questions that can leave you perplexed, not to mention technical jargon that can frighten the uninitiated. But don't worry, we've prepared a buying guide to help you find the watch of your dreams, the one that will fit you like a glove but on your wrist. Here are the things to consider when buying a watch.
The two golden rules:
Rule number 1: Buy a watch that suits you. Advisors are not the wearers, and even less the purchasers. Avoid too many influences that could ultimately lead you away from your own criteria and towards other people's choices, or choices that are too conformist (the "must-have" syndrome). Make selections by yourself, on the web but also at your favourite retailer. Because nothing can replace the feeling of a watch on your wrist. And while some will prove disappointing on trial, others will be pleasantly surprising even though they were not your preference. With this in mind, we do not recommend the purchase of a watch on the Internet or at a distance without first trying it out, unless you love Russian roulette or are a member of the Bezos family.
Rule number 2: Take the time to choose your watch. Georges Clémenceau used to say: "the best moment in love is when you climb the stairs". Well, watchmaking is (a little) the same. Tracking down your watch is an exhilarating moment. Start from a blank sheet of paper, don't limit yourself, and little by little reduce the choices, take a deeper interest in certain models, to end up with a short list of the models that make you capsize. And it's a definite investment, so avoid headbutts that could quickly tire you out and turn pleasure into disappointment. Then drawers. Then resale.
The basics:
A watch can say quite a lot about yourself and the image you want to project to others. It is not an insignificant object, but a reflection of your personality and an expression of your style.
Start by making a selection of several watches and let time go by. Make sure you have seen enough brands and models in the same segment to see if you have missed something or if you are satisfied with your choice. Don't limit yourself to the best known brands or those with the most important marketing. There are many interesting references off the track. And if you fall for one of them, then you will have the satisfaction of not having a watch seen on many wrists.
Let's talk budget (the unpleasant part)
Let's start with some good news for watch enthusiasts: after years of constant price increases (often much more frequent and significant than your revenues), prices are tending to stabilise, and we are even seeing some brands offering new, more affordable models to appeal to a larger clientele.
Pleasure is not linked to price. I've seen enthusiasts who are more delighted with their purchase at a few thousand euros than others who had put an extra zero on it. I refer you to the two golden rules mentioned above. A watch that one has chosen with confidence in one's own tastes, and which is the fruit of long reflection, will always bring intense pleasure to its wearer. The opposite approach is far from offering the same guarantees.
Establishing a budget and sticking to it? That depends. On your relationship with your banker, of course, but also because it is a luxury item, not essential, a break from daily rationalism, an approach that is 100% pleasure, 100% passion. And that doesn't necessarily have a price and a reason. However, I will apply a rule which is valid for all non vital needs: don't go into debt to acquire your grail, and as in the stock market, only use money you don't need. Because if you have to resell the beauty to feed the children, you potentially expose yourself to a significant depreciation of the asset...
Finally, if the watchmaking love of your life remains beyond your range, you are left with the second-hand market, provided among others by those who would not have listened to my previous advice. You will find watches at more affordable prices than new ones (depending on the condition or the coast...). However, be careful not to overly attractive offers, and give preference to known and recognised professionals and private individuals over advertisements from the good corner (to mention only the most famous supplier of all). Buying a watch also means buying the seller.
A question of physics
Beyond money or looks, it is important to take your physique into account when buying a watch. It's easy to let yourself dream when you come across a beautiful piece, but just because it's beautiful doesn't mean it will fit you! You should choose your future watch according to your physique and in particular the size of your wrist.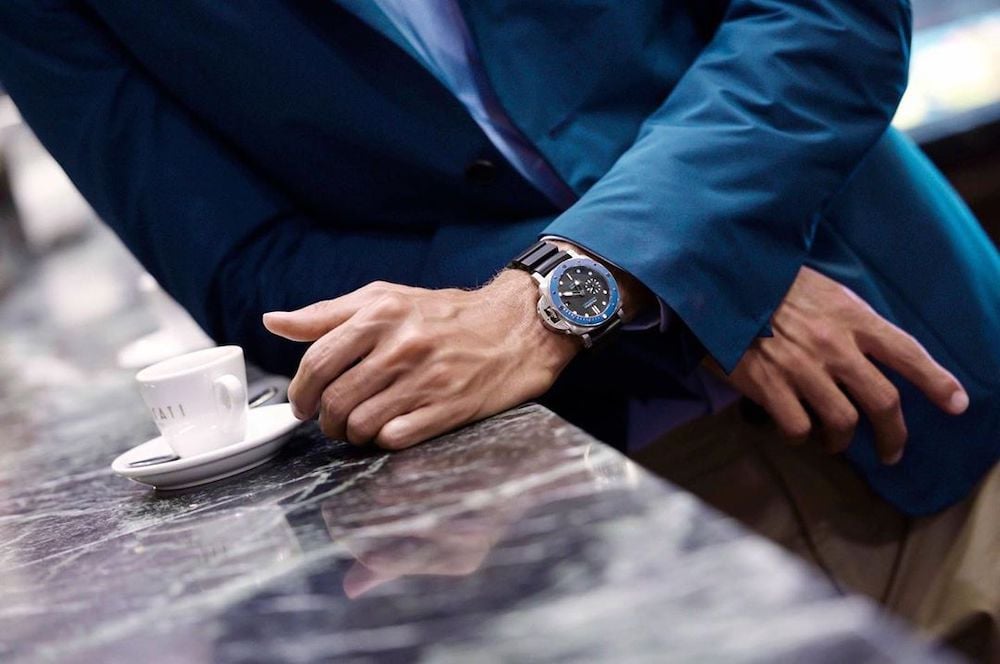 If you take a watch that is too small, people will think you borrowed it from your little sister. If you take a model that is too big, you will look like your son trying on his father's suit, or trying to compensate for something. You may have been cute, but you are no longer eight years old, so you might as well avoid looking like someone who has just come out of their water aerobics session and forgot to take off their weighted bracelets.
So you have to take into account the size of the watch case. It should be the size of your wrist, including the lugs (the parts that allow the bracelet to be attached). If possible, help yourself with a mirror or take a picture of your wrist to better judge. If you can't take the time to look at the dimensions and measure the width of your wrist, we don't want any unpleasant surprises later. Ideally, you should still be able to wear it to get an idea, the feeling is important and some models can be deceptive and look bigger or smaller than they really are, due to the opening and colour of the dial in particular. A so-called small watch will have a diameter of less than 38mm. An average watch will be between 38 and 42mm, and a large watch will be over 42mm (some will be over 50...).
And then you have to make sure that the watch is comfortable to wear, that the materials are suitable for your skin and that the weight is adequate (like jokes some people like them heavy, others light).
What about my style?
You've found a model that suits your physique, that's already a first step. But you still need to think about your style and personality. After all, you buy a watch for yourself and not for others, so pick a model that suits you. It would be a pity to regret an unsuitable purchase, especially if you have a large budget.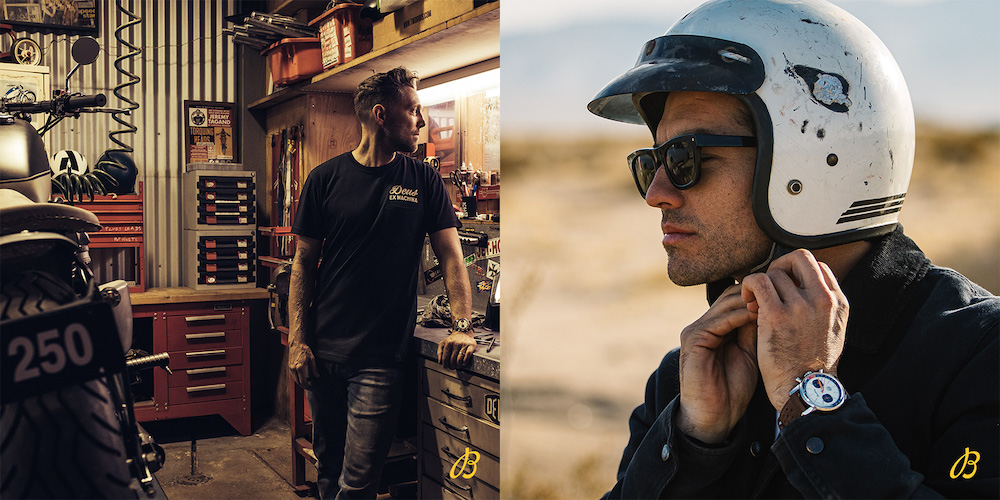 Of course, all tastes and colours are in nature, but it is still important to be consistent. If your style is rather discreet, you may feel uncomfortable with a watch that is too flashy. Similarly, if you are the casual type, it is better to go for a more sporty watch or a diver's watch that suits your style than a dress watch that might contrast.
What will you do with your watch?
In addition to your style, it's best to consider what you're going to do with your future watch and under what conditions you're going to wear it. Some models are better suited to certain activities, it would be a shame to go to the beach with a dressed watch or to the ambassador's receptions with a 1000m divers' watch as thick as a cauldron.
Make it fit your lifestyle. Are you going to wear it for an event or regularly? Are you looking for an evening watch? A watch for the office? If you are taking a watch for your daily work, make sure you wear it according to the atmosphere. Is it rather formal? Then opt for a chic, dressy and sober model for a discreet touch of elegance. The watch should be thin enough to slip easily under a shirt sleeve. If it's too big, it could get in the way and give a sloppy or ostentatious effect.
If you are going to wear it often, play sports or do DIY with it, it is better to choose a resistant model. Mechanical watches don't like to be shaken, but there are models that are stronger than others. Also look at the dial glass, it would be a shame if it broke or scratched during a sports session. If you plan to do aquatic activities, look for a diver's watch or a watch with good water resistance (over 100m). If you're the adventurous type, you may prefer military style or pilot's watches. Perhaps you will need a stopwatch to measure your performance? (Or the cooking of your boiled eggs). These are the kinds of questions you should ask yourself before buying a watch.
I love this watch but the strap... much less so.
Above all, you should be aware that a watch strap should not be a condition for your purchase. If you like the style of a watch but not its strap or the other way round, do not make it a condition of your purchase. A strap can be changed relatively easily, so make sure you choose a watch that you like, even if you have to buy another strap next to it. Learn more about the different types of bracelets and the criteria to consider when buying.
The heart of the watch: the mechanism
There are several types of watches and mechanisms. A distinction is made between mechanical watches (with manual or automatic winding) and quartz watches. Each one has advantages and disadvantages and you will have to choose, keeping in mind the previous questions about your budget, physique, style and activities.
Mechanical nobility
Mechanical watches are popular with watch enthusiasts. They have an extra soul thanks to the more or less complex movement that animates them. They may seem a little old-fashioned to your 14-year-old nephew (who is only obsessed with his smartphone), but watchmakers are redoubling their efforts and innovations to create fascinating mechanisms. The extra work to create the mechanism adds intangible value to the mechanical watch, which is not afraid of obsolescence. More expensive, the purchase of a mechanical watch is an investment and should be treated as such. The finishes and materials and the mechanism will determine the price of the watch (and the marketing positioning too, let's not be idealistic). While a manufactured movement will cost more (because it is designed and developed in-house), some brands use external calibres (ETA, Sellita...) which are often simple and manufactured in very large series, integrated into less expensive models.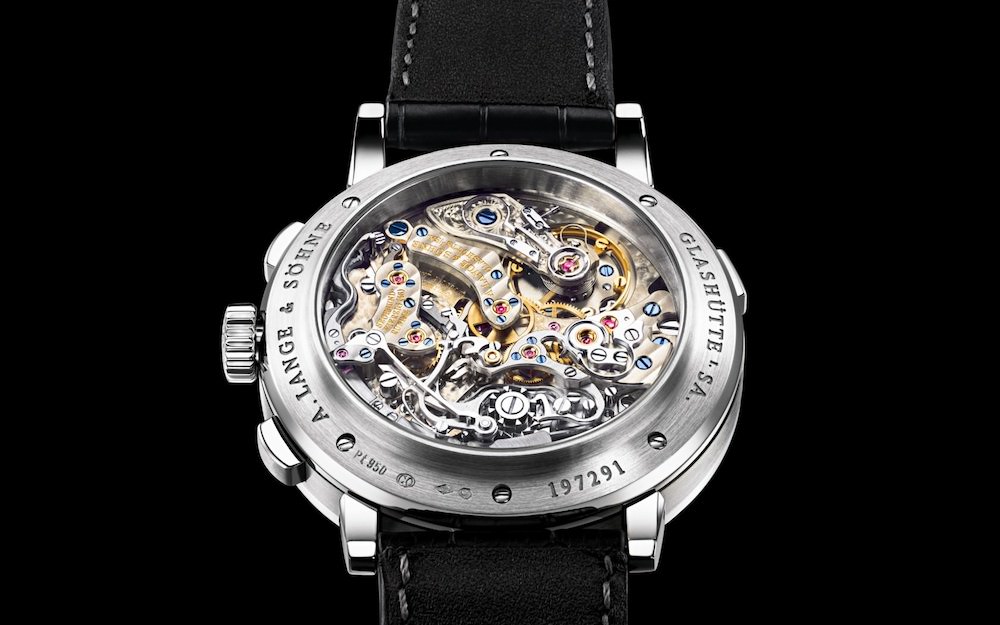 Among mechanical watches, two families can be distinguished. Hand-wound watches, which need to be rewound regularly or else they will stop (usually after 48 hours, but this can go well beyond that). Self-winding watches are wound by the natural movement of the wrist which activates a rotor at the heart of the watch. Less precise than quartz watches, they are however much more charming, noble and of horological interest.
Quartz watches
While they may not have the charm of mechanical watches, they outweigh precision, robustness and priceless. Complex functions such as chronograph, calendar or even alarm are much easier to implement on a quartz watch at a derisory cost. For these reasons, they almost killed off mechanical watchmaking in the 1970s, which took more than 20 years to recover and become attractive again.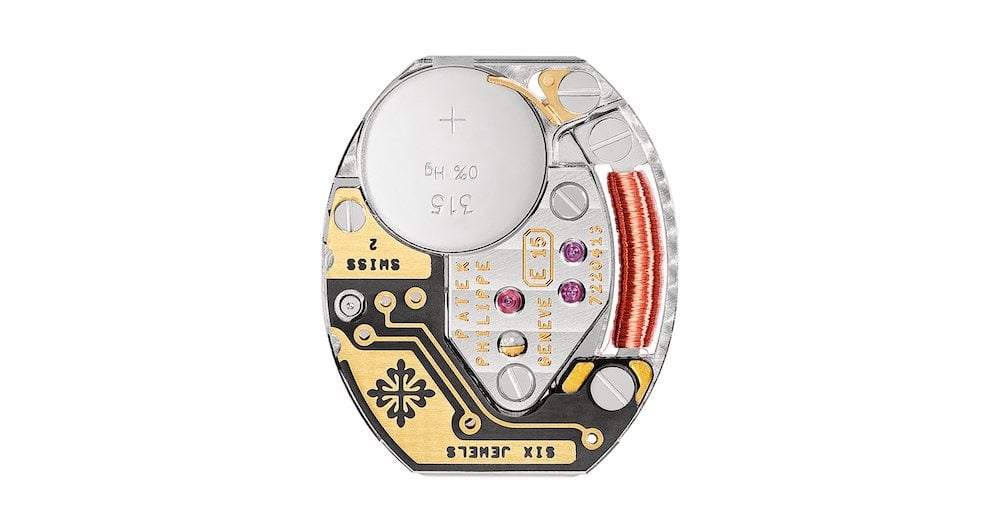 Functions and complications
Luxury watches are full of complications, some of which are essentially aesthetic and some of which are very practical. Are you looking for a watch that gives you more information than just the time? Then look for models that offer the date, a moon phase, an annual or perpetual calendar if you are obsessed with time. A chronograph will satisfy sports enthusiasts. For travelling, a GMT will enable you to follow two distinct time zones, or even up to 24 for a model known as "world time". These watches will save you from calling a business partner outside office hours or waking up your family in the middle of the night.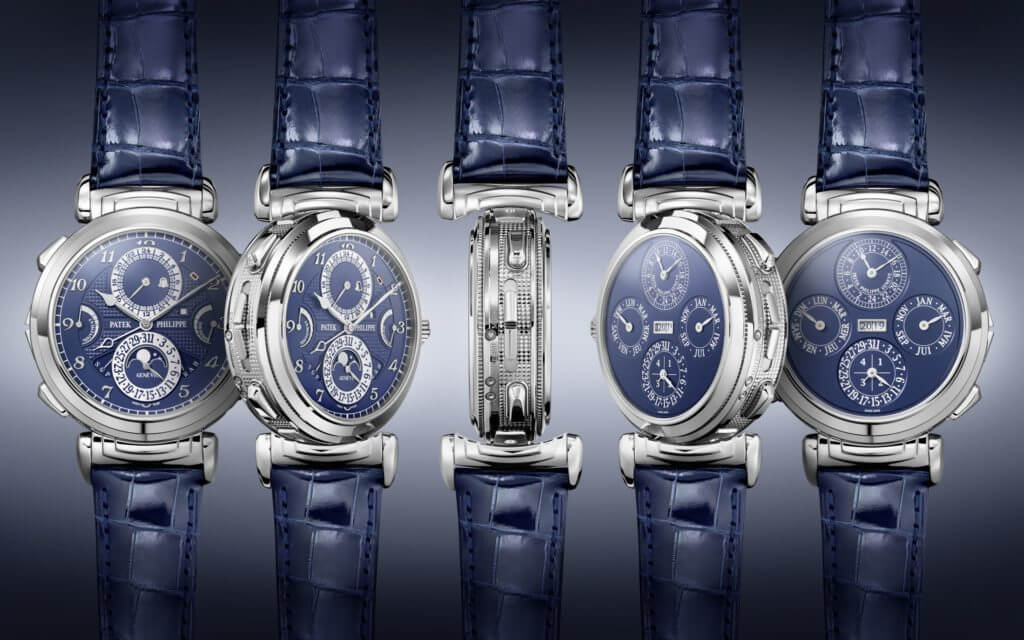 As for the more aesthetic complications, you can look for tourbillons (if you can afford them), jumping-hour watches for a slightly different time display, single-hand watches if you like the charm of vintage and are not within five minutes of the time, or skeleton watches if you like to observe the movement that animates your timepiece.
That's it, I've chosen! Where to buy my bride then?
You've decided on a particular piece but you're wondering where to buy it? Generally speaking, we would advise you to prefer the websites and shops of the brands or approved and reputable retailers to be sure of what you will get. Unless you really know a lot about watches, avoid online auction sites and non-specialised classified ad sites. They are full of unpleasant surprises for the uninitiated (fake, malfunctioning or not at all). All this without any warranty.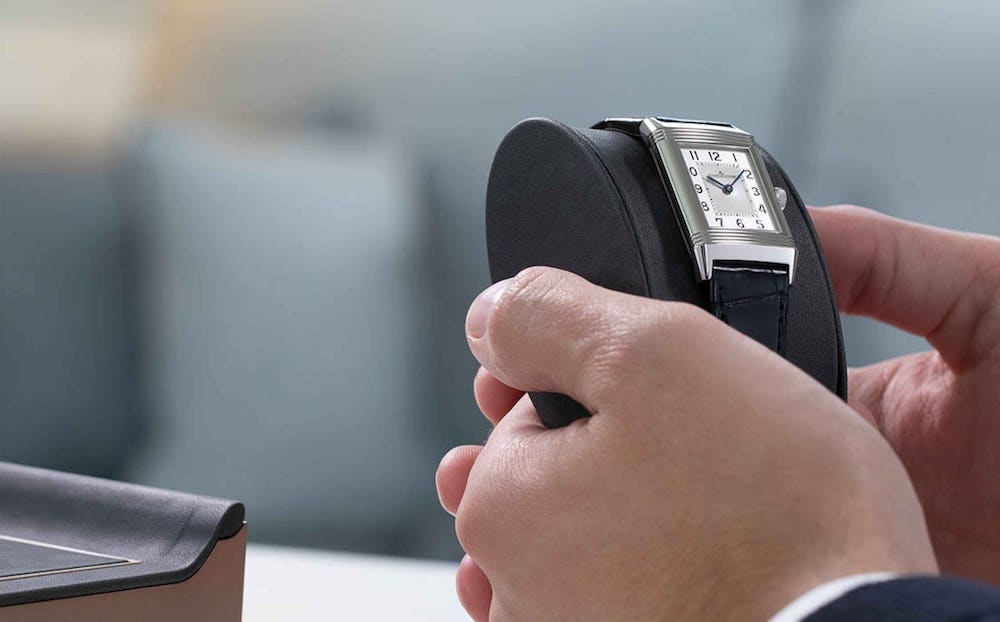 If you still want to try the adventure, make sure you gather as much information as possible about the watch you want, look at it from all angles and on the basis of several photos in order to find potential clues. You should also find out the name and number of the calibre, sometimes counterfeits are very well made on the outside and the only way to find out is to open them. For more details, we will soon be offering you a guide to the 5 things you need to know when buying a second-hand watch.