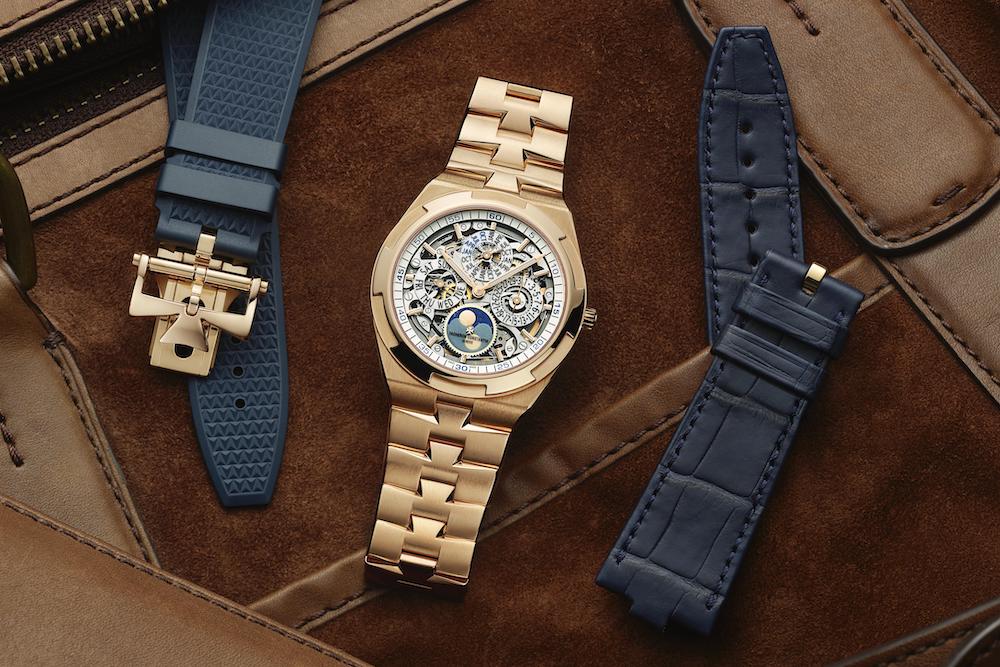 How to choose your watch strap?
April 21st 2021
 Ah the wrist strap! An essential element of a watch, it can change its allure completely and either make the wearer look like a connoisseur with refined taste or resemble the horological equivalent of wearing sandals with socks. Although it visually represents half of the watch, this indispensable accessory is often overshadowed by the cases and dials. However, changing the strap allows you to change the style of a watch and highlight it, as long as you respect a few rules. So if you're wondering how to choose a watchband but want to avoid looking like a German tourist in the middle of summer, here's a little guide.
A matter of size
Size is an important element when choosing a bracelet. If it's not right, you could end up with a watch that is too tight, which will cut off your blood circulation, or on the contrary, a watch that spends its time sliding along your forearm and forces you to constantly make wrist movements that could make you look pretentious. Worse still, the strap may simply be too wide and impossible to attach to the watch. So let's avoid an unnecessary purchase and see where we stand.
Width of the bracelet
First, let's talk about width. A distinction must be made between the width at the lug and the width of the buckle. The latter will often be smaller except on straight strap models. You need to determine the width of the lug to make sure the bracelet fits. Too wide and it will not fit between the lugs, too small and there will be some play.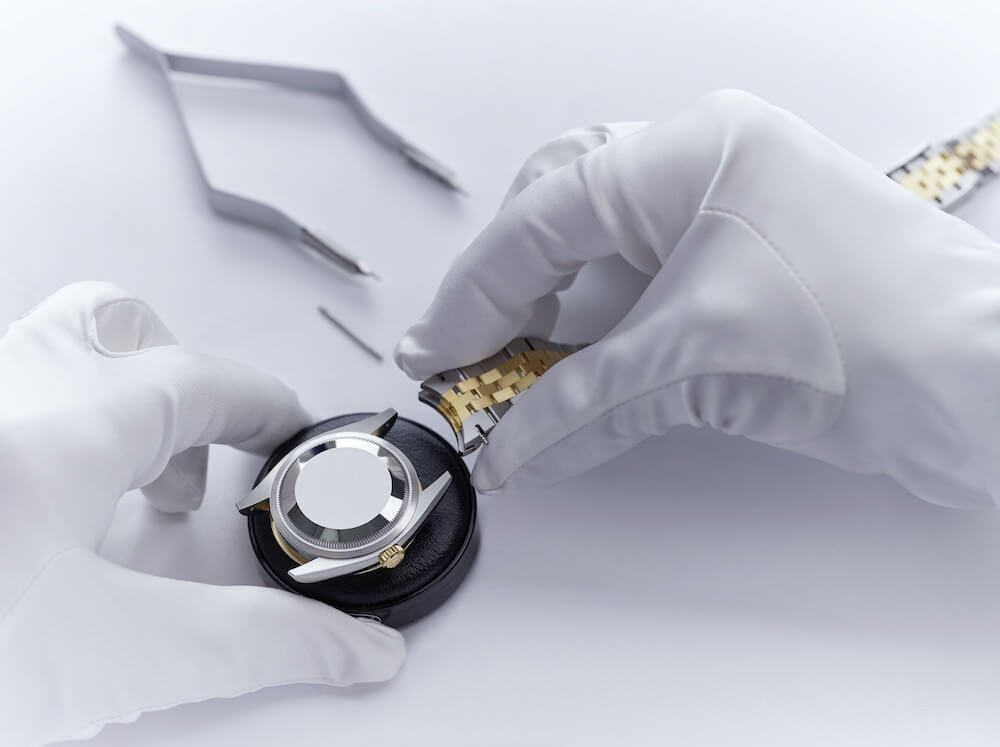 You should find the information in the papers of the watch, sometimes on the existing strap or on the manufacturer's website. Otherwise don't panic, you will have to do it the old fashioned way and take out a ruler to measure the distance between the two lugs. Most of the time the measurements are in millimetres and even numbers, although odd numbers do exist. In this case, a slightly larger even strap should fit if the material is soft (leather, textile, rubber).
What thickness?
Well, now let's talk about thickness. The bracelet must not be thicker than the case, otherwise it will steal the show and you will find yourself in "bracelet of strength" territory. But you are not a gladiator and your teenage rocker protest period is behind you, at least we hope so. In general, opt for thinner straps for chic, dressy watches and those with small dials. Military or pilot models can afford thicker straps.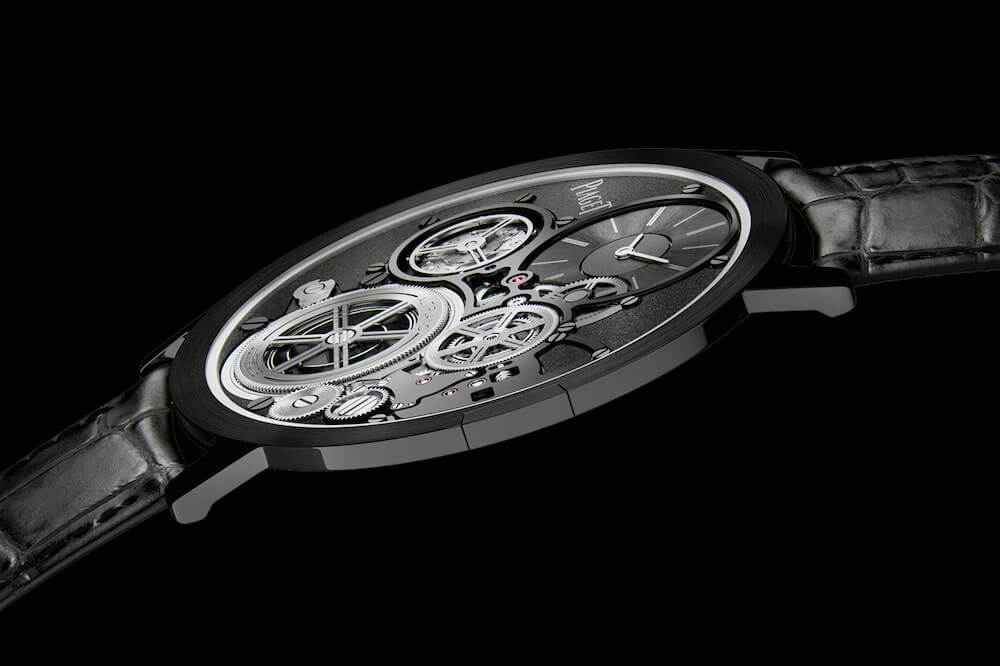 What about length?
Try measuring your wrist circumference to make it easier for you. If you have a fairly normal wrist size, there are standard models available. There are also other sizes for thinner or thicker wrists. To give you an idea, here is a non-exhaustive list of sizes in XX/XX format to take into account the two parts of the bracelet :
- Small: 105/70 mm or medium 110/70 mm for cuffs around 16 cm
- Normal:  120/75 mm or 115/80 mm for cuffs around 18 cm
- Large:  135/80 to 130/90 mm or custom-made for wrists larger than 19 cm.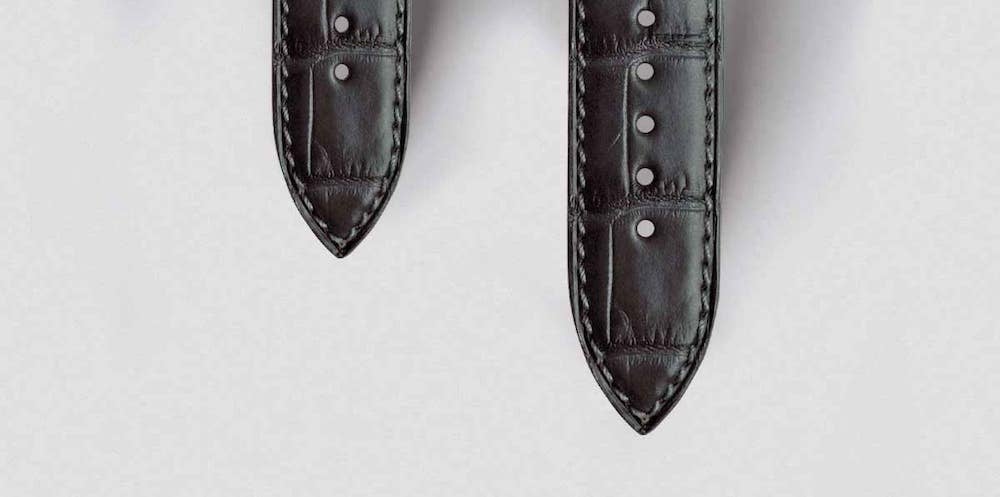 Note that these are average values. The size on the wrist can also vary according to the size of the watch, logically the bigger it is, the more room you will have on the strap. Also check that your watch does not have a particular attachment system, specific to the brand, or that the lugs protrude sufficiently from the dial. If this is not the case, it is better to turn to the manufacturer in question for the purchase of your straps.
A matter of taste
Beyond the technical considerations, attention must also be paid to aesthetics. Not all bracelets go with all watches. A thin leather strap on a thick military watch can give a strange look, just as putting a rubber strap on a grand Patek Philippe complication might not be the same. Avoid excessive contrasts in size, style, colour or even the age of the watch.
For colours you can try to match the strap to the colour of the dial and the buckle to the colour of the case. For detail, you can also try to make a reminder of a hand or index with a topstitching in the same tone.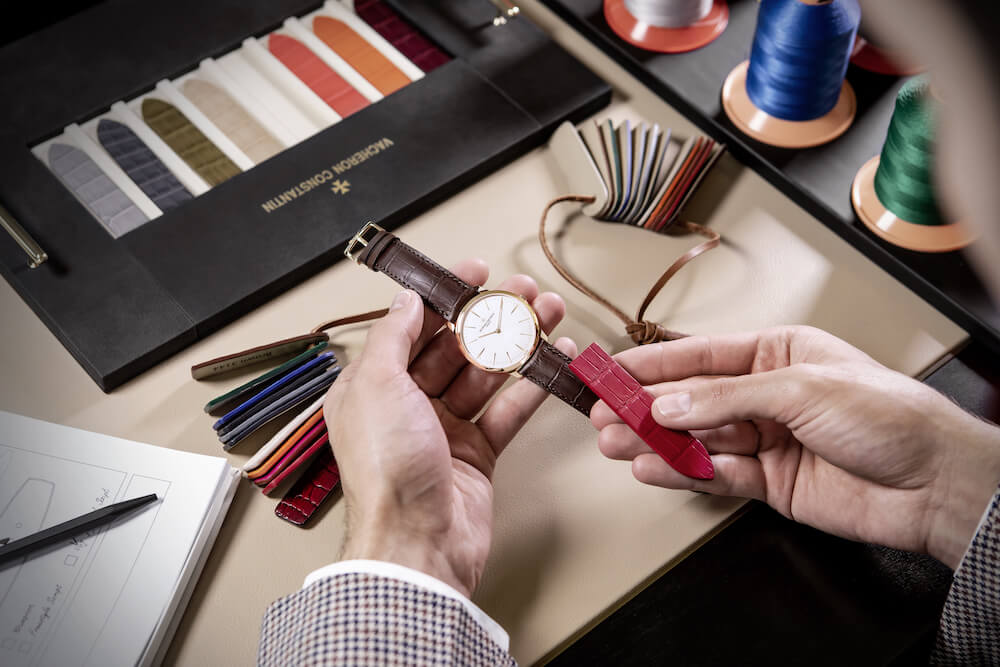 If you have an antique watch, try to look for something similar to the original strap. The style of the watch with a matching strap should be respected. Consistency is the key word here, at the risk of swearing. Since not all bracelets fit all watches, here is an overview of the different types of bracelets.
Which strap to choose for a watch?
Leather bracelets
Above all, be aware that there are as many different leathers as there are watches. From the Australian reptile skin strap to the cowhide split leather strap, there's something for every taste and budget. A well chosen leather strap is usually elegant and classic, and should last a long time, as long as it is cared for like a leather jacket or shoes, and avoids the shower or Wednesday's swimming lesson.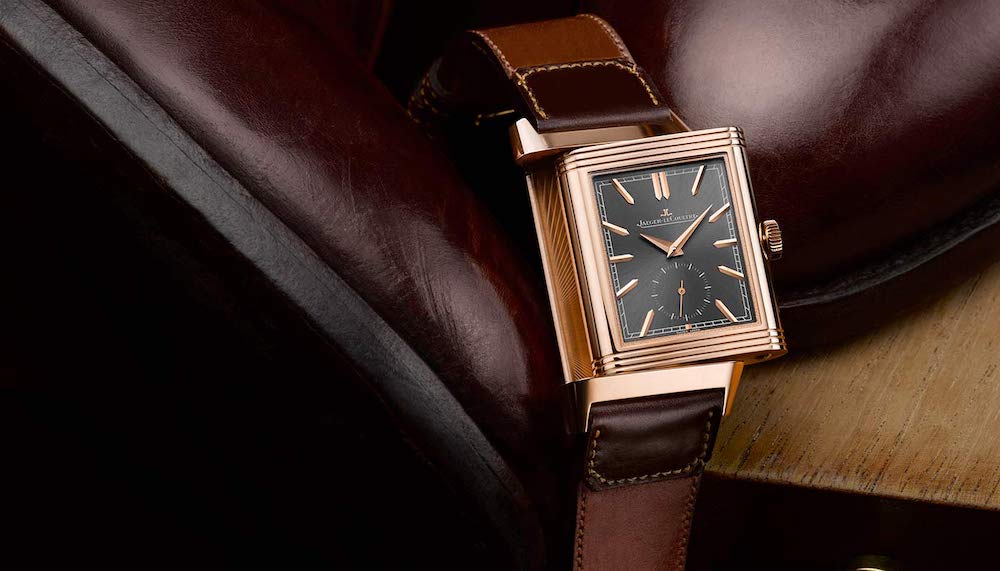 When choosing a leather strap, you will have to judge your style and the context in which you will wear the watch. You should avoid colours that are too flashy, the watch should be a discreet eye-catcher on its own. That's true chic. For dressy watches, opt for thin, flat straps, and try to match the buckle to the watch case and possibly the stitching to an element of the dial. Military, pilot and chronograph watches can look great with worn, raw, patinated - or better yet, really patinated - leathers.
Note that in case of heavy heat, sweating is not the best effect for leather, besides giving it a very particular smell. If you live in a warm place, (or if your sweating level is above average), you may prefer other materials.
The fabric bracelets
Nato and Zulu
Very popular in recent years, fabric bracelets are making a comeback. The best known of them is probably the Nato or G10 model, popularised by James Bond in Goldfinger and taken up by some brands under this name. It is worth noting that 007 should have been more attentive and followed our guide on the size of watch straps, it would have saved him from taking one that was too thin for his lug! The Nato also exists in leather for those who are interested. Genuine Nato is normally 280mm long (yes it is long, maybe too long for some) and 20mm wide. For unofficial versions you will have to ask for more information.
Another type of fabric bracelet is the Zulu. A steroid treated version of the Nato, it is more suitable for large watches and is often made of more resistant materials such as nylon, or even leather. On the other hand, it may not fit between the springbars* and the case of some watches (*the bar between the lugs where the strap is attached). Also the buckles are generally more imposing.
These bracelets are generally very affordable (from a few euros to tens of euros depending on the quality), in addition to offering a variety of styles. They offer good resistance to water and heat and have the advantage of securing the watch on the wrist if a springbar should break. They go very well on military watches, diver's watches and chronographs. They are also easy to change as they do not require the pumps to be removed. The only disadvantage is that the fabric can stain, so if you are the goofy type, keep your diver away from Bolognese sauce or olive oil when training for Master Chef.
Perlon, Cordura and Canvas
Perlon bracelets are a good alternative to Nato, and have been very fashionable for some time now. They are made of braided fabric, usually nylon or highly resistant polyamide threads. Even more resistant and just as affordable, these bracelets have no holes and can therefore be adjusted very precisely to fit the size of the wrist. They don't require a second buckle, simply pass the pin through the mesh to lock the watch.
They have the same advantage of securing the watch and the same ease of changing as the Nato. Although very light, very thin and pleasant to wear, Perlon straps are quite abrasive and can sometimes scratch the back of the watch.
Canvas and Cordura straps are made of a very strong textile material with a particular style. They are also woven and are generally thicker. Very often the bracelets are in two parts and therefore lose the simplicity of use typical of the Nato, but they gain a little more elegance depending on the model.
Steel bracelets
The steel bracelet! A watchmaking classic and also the most expensive model. We recommend that you always buy a watch with a steel bracelet (if you like this combination of course), even if you have to change it afterwards, rather than the other way round, which will cost you considerably more. Steel has the advantage of being waterproof and very resistant, in addition to having its own particular metallic style. The material can be a little cold in winter compared to leather or fabric. Those of us who are not cold because we have bear-like hair may leave a few hairs between the links. You have been warned...

Steel bracelets have the great advantage of being adjustable. If they are not the right size, simply remove or add one or more links. More difficult to associate with the case, it is better to aim to match the colours and make them plain. In general, the steel bracelet goes rather well on sports watches, but it is on diving watches that they are most common.
After having been neglected for some time, the "mesh" or Milanese mesh straps with a braided look have been making a comeback for a few years now. Prestigious brands such as Breitling have even equipped some of their models with them. As a sign of the times, Apple offers a "mesh" on its watches, thus contributing to the revival of fashion. Flexible and soft to wear, they are also relatively cheap (a few dozen euros) and will give a vintage look to sports watches, and will even go well with old dress watches if the mesh is thin. The only negative aspect for those who are sensitive to them is that they are veritable nests of dirt that the construction makes almost impossible to clean. For those who listen carefully...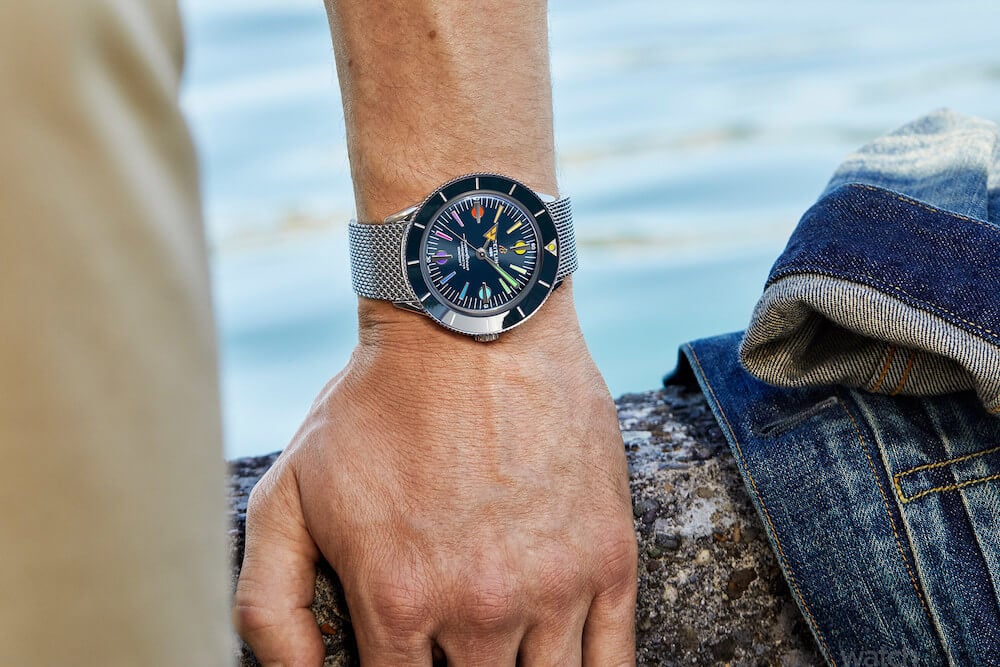 Finally, a few bracelets made by certain major watch brands have acquired iconic status, either through their design or their history. The sublime bracelets of Patek Philippe Nautilus and Audemars Piguet Royal Oak will come to mind, whose design and finishes are truly exceptional, a notch above the rest of the production. Rolex has also built straps that have stood the test of time without wrinkling: the Oyster, Jubilee and Président models, renowned for their quality of workmanship and durability. Special mention for the President, the most chic of the three.
Rubber straps
The rubber strap has made a remarkable entry into luxury watchmaking, leaving many amateurs perplexed about the use of a material that is not very noble (remember that it is used for your car tyres) for luxury products. Since then, many brands have been using it, even some of the most prestigious ones. These include Patek Philippe and its Aquanaut, but also Audemars Piguet with its Royal Oak, and Breguet with its Marine.

More often seen on diver's and utility watches, rubber straps can however bring a touch of modernity to certain watches. While they bring a very casual touch, they have the advantage, if they are of good quality, of being resistant, water-resistant, easy to clean and above all affordable, even for major brands. Here it is a question of taking a quality rubber.
On the other hand, a poor quality rubber will age quickly and badly, a bit like that French teacher who was giving you a hard time with Molière while you were dreaming of a Casio with alarm. Times change! Also prefer rubber to silicone rubber, which is much less pleasant to wear.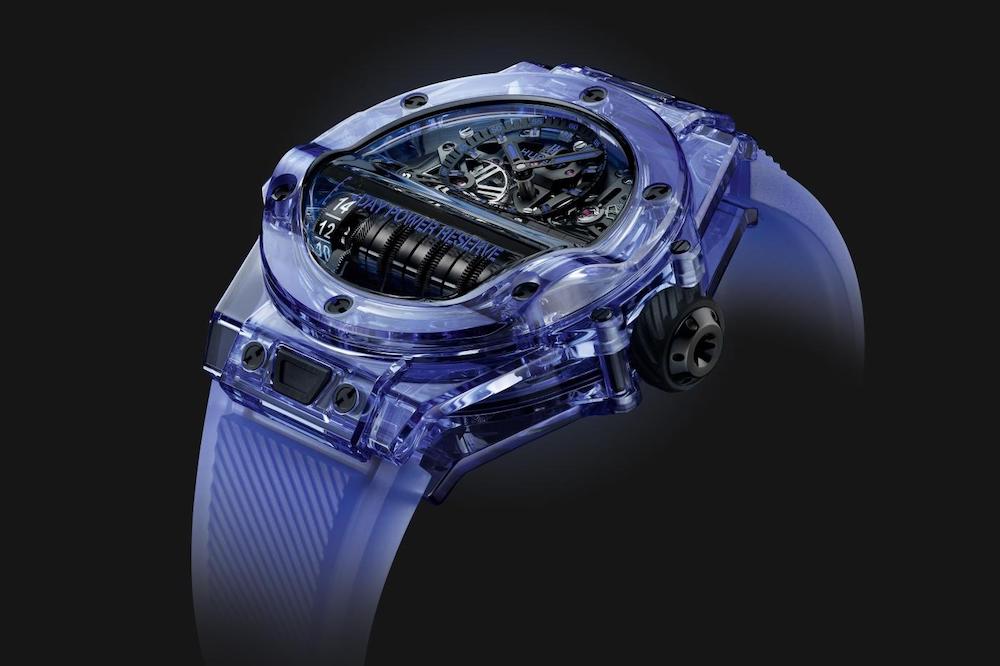 There are many models: tropic, embossed, smooth... you have a wide choice. The same goes for the colour, but once again we advise you to avoid colours that are a bit flashy, at the risk of having a signal cone on your wrist.
So what about the buckle in all this?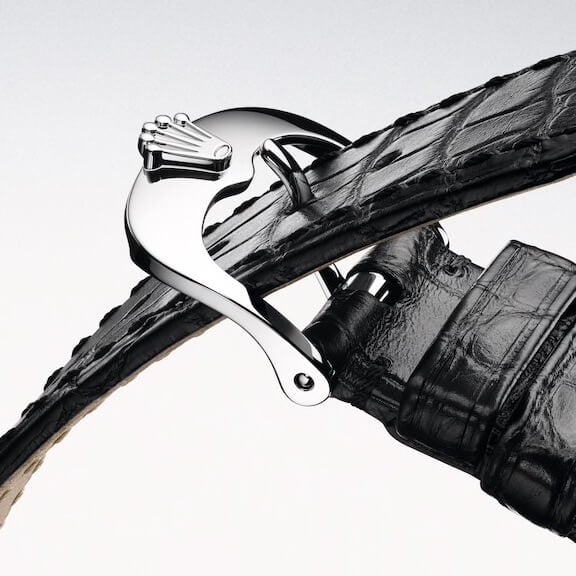 To keep it simple, it's better if the buckle matches the case. There are three main types of bracelet buckles. The pin buckle, a great classic, is easy to use since it is the principle of a belt and we hope you have already used one. But like this one after several months away from the gym, the pin of the ardillon enlarges the holes and damages the bracelet as you wear it. Moreover, it is impossible to use it on a steel bracelet.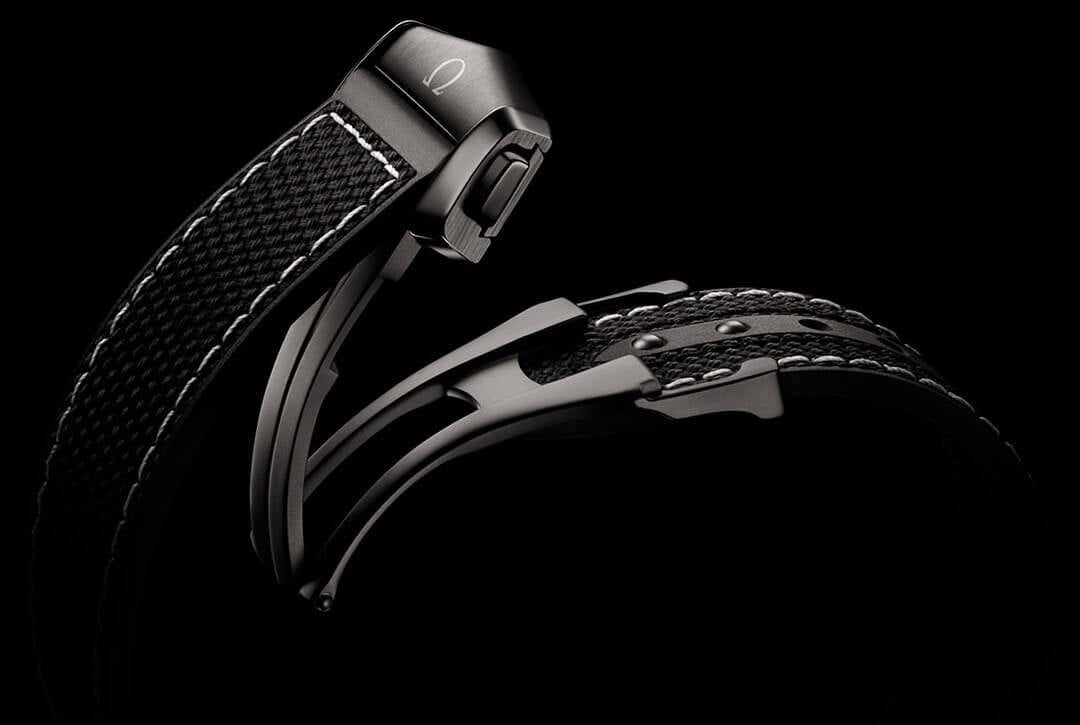 Folding buckles are much less damaging to the bracelet and they also have the advantage of securing the watch on the wrist. It is an articulated system that folds in on itself. More or less complex depending on the model, we can mention, for example, the double buckle (known as the butterfly buckle) or the clasps with invisible buckles (Rolex Président).